said Greek historian Thucydides.
History repeats itself, said Greek historian Thucydides.
In Myanmar in 2021, what happened in Gwangju, Korea, in May 1980 is reproduced.
A coup occurs when the people are inflated with the anticipation of democratization. Citizens protest against the coup with a three-finger salute which is originated in the film series-The Hunger Games. The military proclaims martial law and fires on citizens.
Whenever I hear the news of the deaths of protesters every day, it makes me sad.
I can understand the feelings of people who heard the news of Korea in 1980. Unfortunately, there is nothing I can do.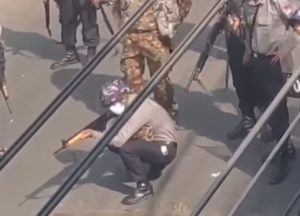 Yesterday I watched a video of Miss Myanmar crying and appealing to save the people of Myanmar. I am worried that she will be able to return to her homeland safely.
It is currently unpredictable what the outcome of Myanmar's coup resistance protests.
However, from the historical events 40 years ago, it is possible to guess what will happen in the future.
I tried to summarize what happened in South Korea before and after the 1980 Gwangju Democratization Movement. I hope this helps with your predictions.
A widowed father and taxi driver who drives a German reporter from Seoul to Gwangju to cover the 1980 uprising, soon finds himself regretting his decision after being caught in the violence around him.
It is based on German journalist Jürgen Hinzpeter's and a taxi driver Kim Sa-bok. Kim's identity and real name were unknown at the time the film was made (Hinzpeter knew him as "Kim Man-Seop" in the movie), most elements regarding his life and the events that happened to him outside of Gwangju are fictional.